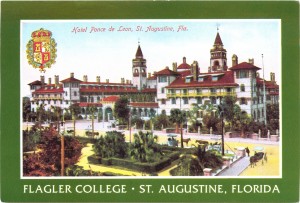 I'll be reading in the nation's oldest city, at Flagler College, as part of the Florida Literary Arts Coalition's Other Words Conference.
I'll share the spotlight with talented poets Susan Lilley and Suzannah Gilman on Friday, Nov. 8, from 1:15 to 2:30 p.m. in the Solarium in Ponce Hall. Our reading will be sponsored by Finishing Line Press, which recently published chapbooks by the three of us (mine is Flame, Susan's is Satellite Beach and Suzannah's is I Will Meet You at the River).
Learn more about the Other Words conference here.