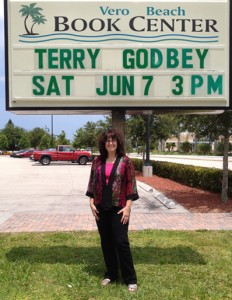 I'm pleased to have an opportunity to read from my new book, Hold Still, at this fine independent bookstore, which has been one of my favorite bookshops for decades.
The Vero Beach Book Center has always been admired for its wide selection of books and its impressive calendar of author events and readings.
My reading will start at 3 p.m. on Saturday, June 7. Afterward, I'll answer questions and sign copies of my books.
The store is at 392 21st St. in Vero Beach. The phone number is 772-569-2050.